EP-M250
3D PRINTER
DIRECT METAL FUSION
POWDER-BED BASED DIRECT METAL FUSION
Using the fiber laser directly melt elemental or alloy metal powder material, and can form an arbitrary complex structure and close to 100% density metal parts.
MATERIAL UTILIZATION RATE IS HIGH
MAKING COST LOWER
The build part forms layer by layer out of powder and the material utilization rate is over 90%, which is especially suitable for the manufacturing of complex or integrated structure metal parts, such as titanium alloy, nickel alloy and other precious and intractable metal material.
WIDE APPLICATION
EP-M250 has wide application in aerospace, biomedical, auto­motive, tooling and research, etc.
TECHNICAL SPECIFICATIONS
EP-M250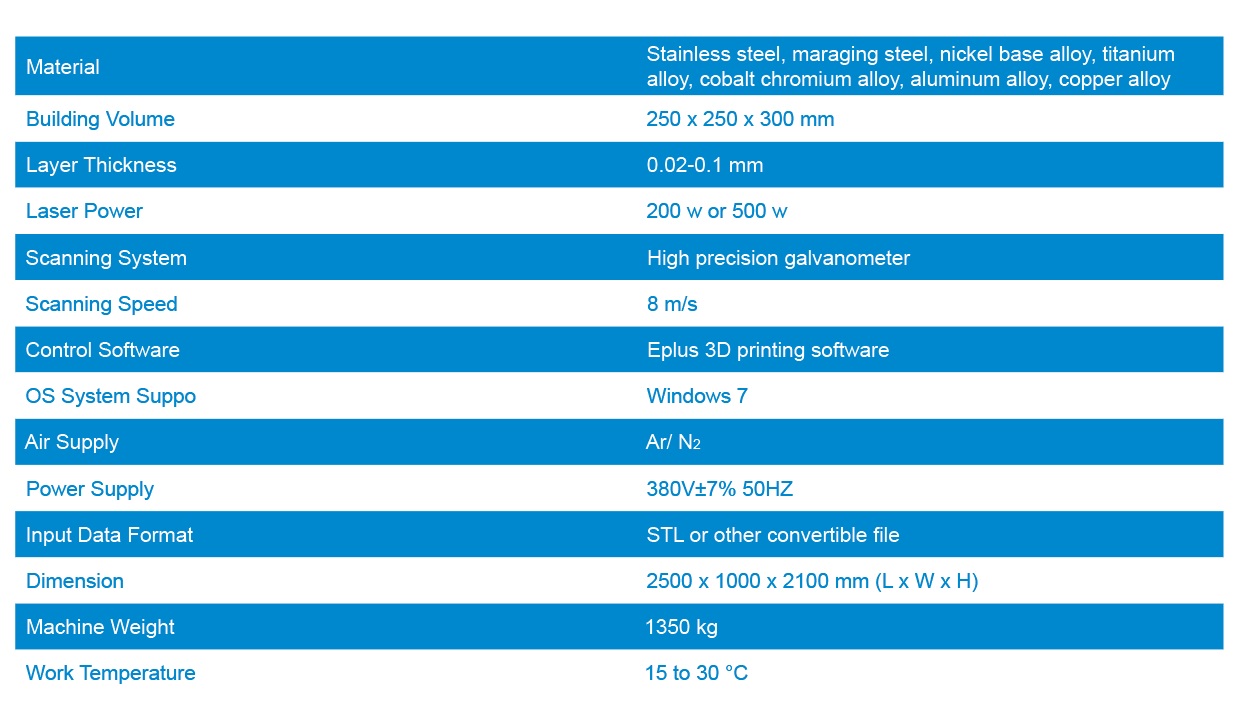 SAMPLES