EP-M150
3D PRINTER
Metal Powder Bed Fusion
FEATURES
The EP-M150 is a compact MPBF metal printer designed for small and complex industrial part production.
A variety of materials can be printed for various applications including medical, jewelry, metal material development, and more.
HIGH ACCURACY AND OUTSTANDING QUALITY
Optimized optical path system ensures consistent laser beam quality
Improved gas flow control
Patented intelligent software gives way to unique hatching strategies
HIGHLY EFFICIENT AND LOW OPERATION COST
_150*120mm substrate allows for a larger print size within a compact building chamber
Quantitative powder feeding and coating precisely control powder usage.
Recycled shielding gas and excellent sealing capability ensure low gas consumption.
INTEGRATED DESIGN FOR EASY OPERATION
Built-in key components within a compact system
Quick substrate alignment and recoater adjustment shortens machine preparation.
One-click printing with a touchscreen interface
TECHNICAL SPECIFICATIONS
EP-M150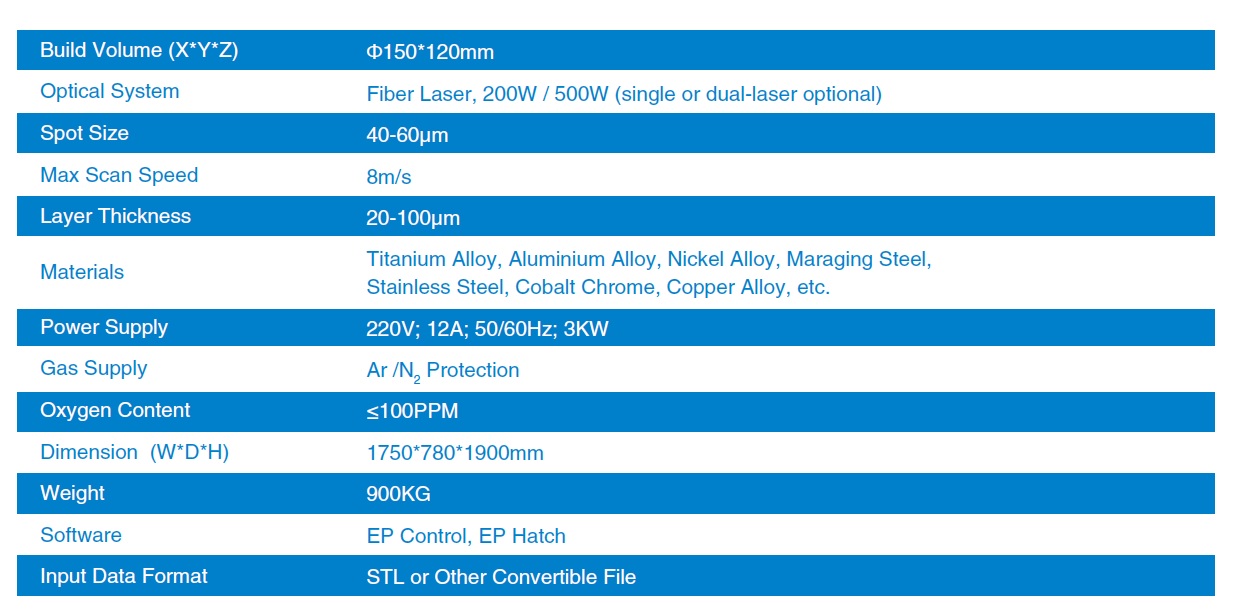 SAMPLES