High Precision SLA 3D Printer
A1+ can be used with Sindoh proprietary resin, as well as different types of resins through the Open Material function. In addition, the laser power can be controlled for more efficient printing.
Smart Printing Performance
Optimized settings of supports and rafts will be predetermined according to the shapes and placements, and then auto generated in order to achieve the best printing results.
Max. build size of 200 x 200 x 180mm improves your productivity by printing out all different sizes and shapes at once.
Stable and Stylish Printer Exterior
Functional and aesthetic design ensures that the printer looks very compact and stable despite its large build size.
Static Focusing System can achieve high-quality printing results by maintain consistent printing quality for center and edge of the printing object.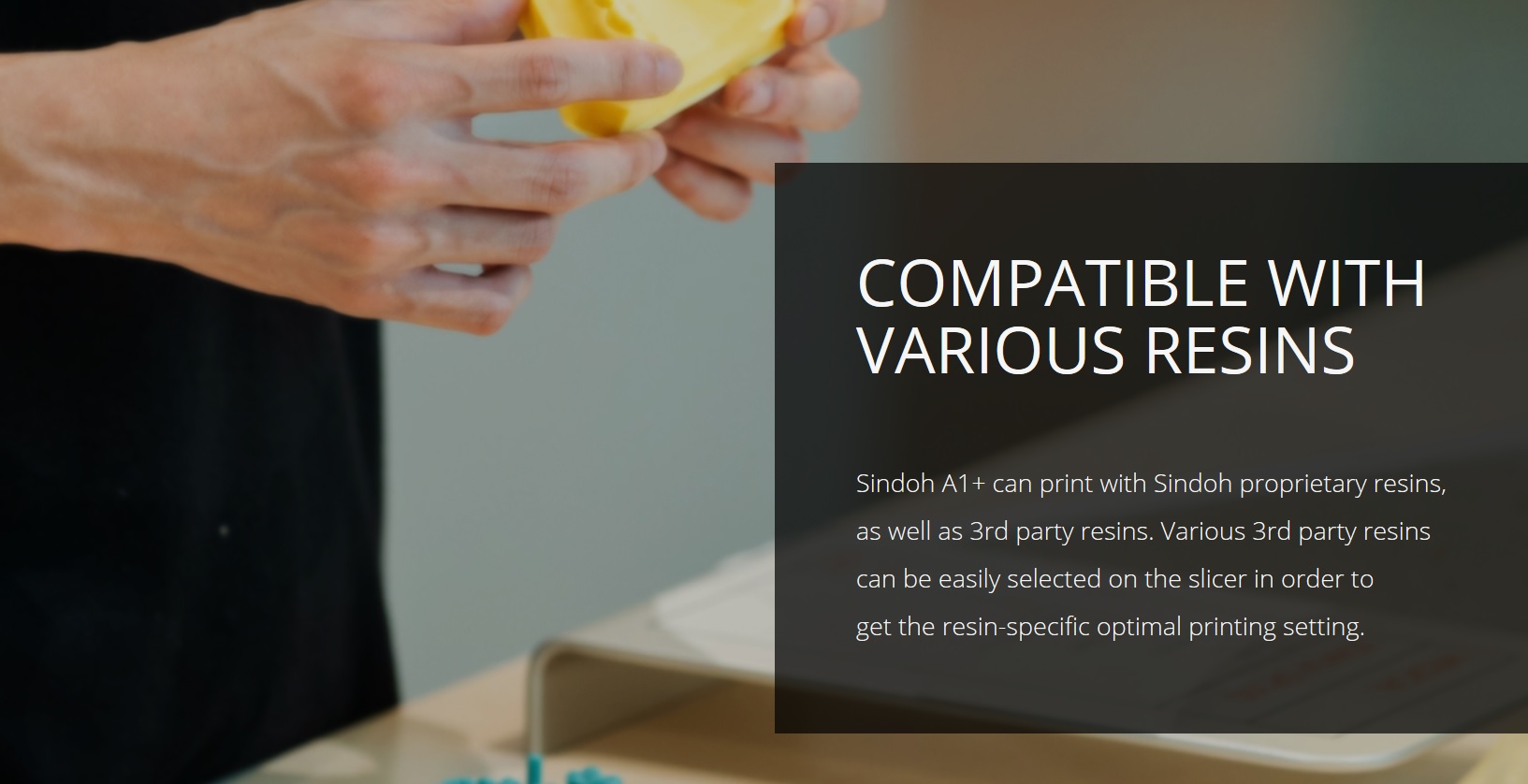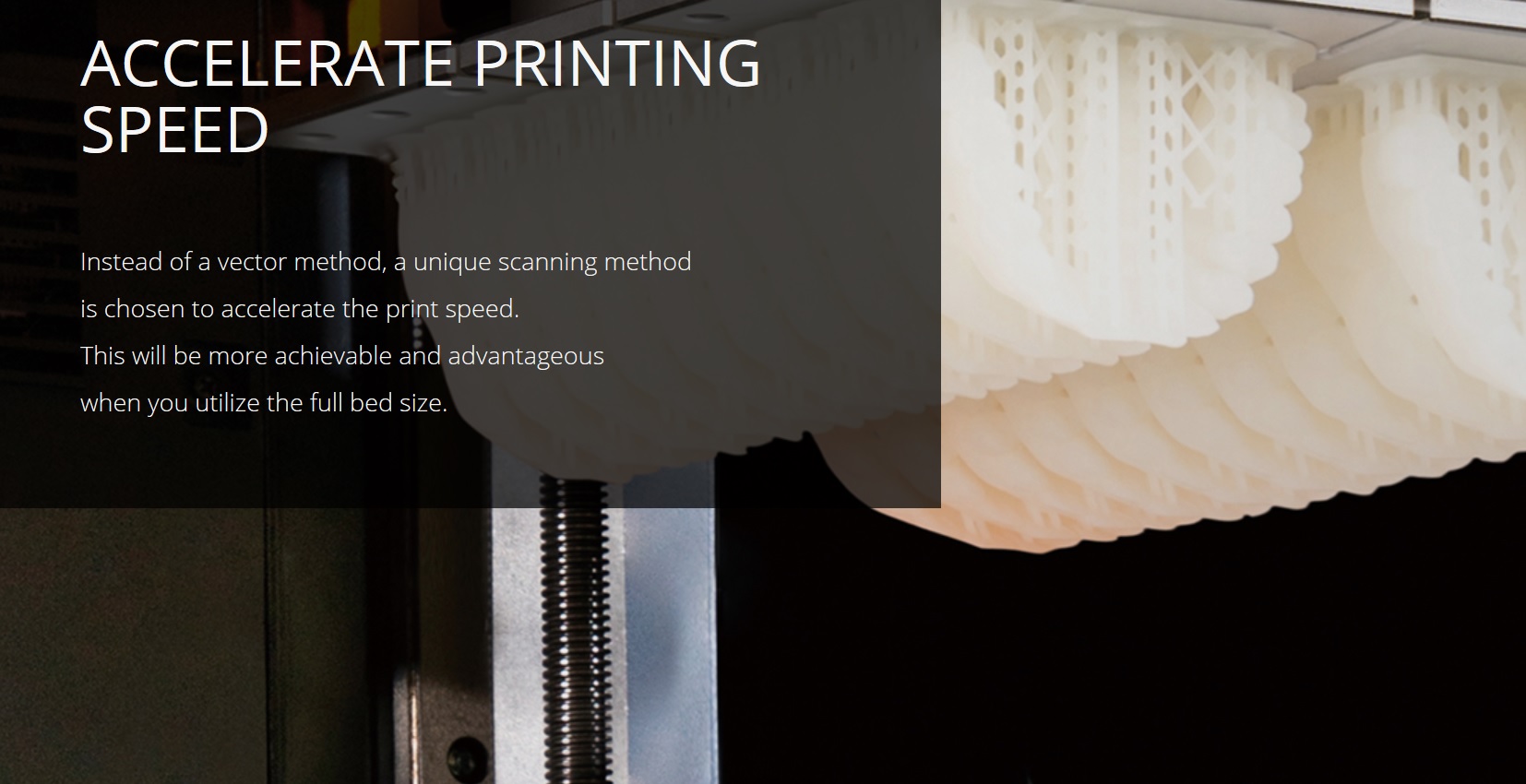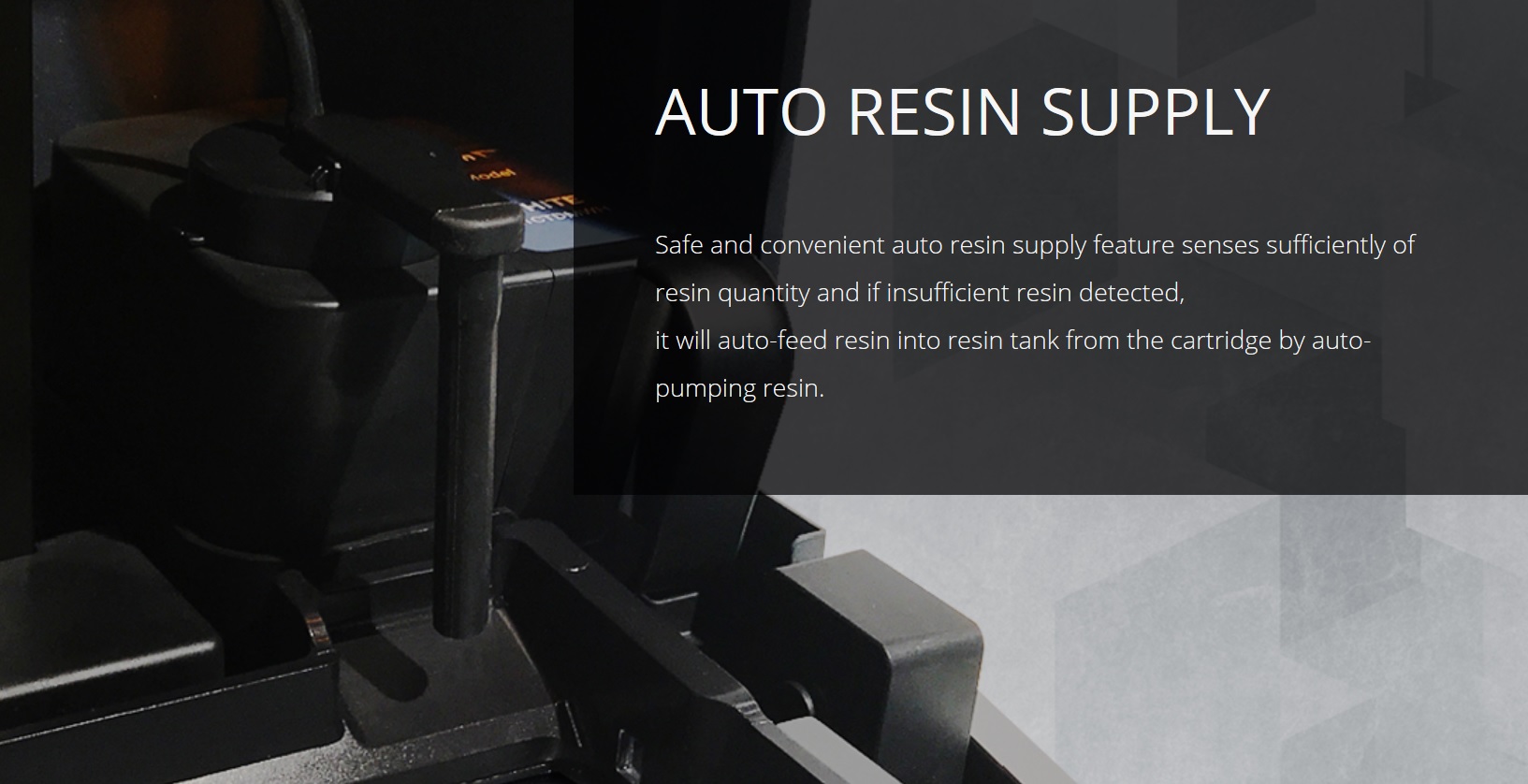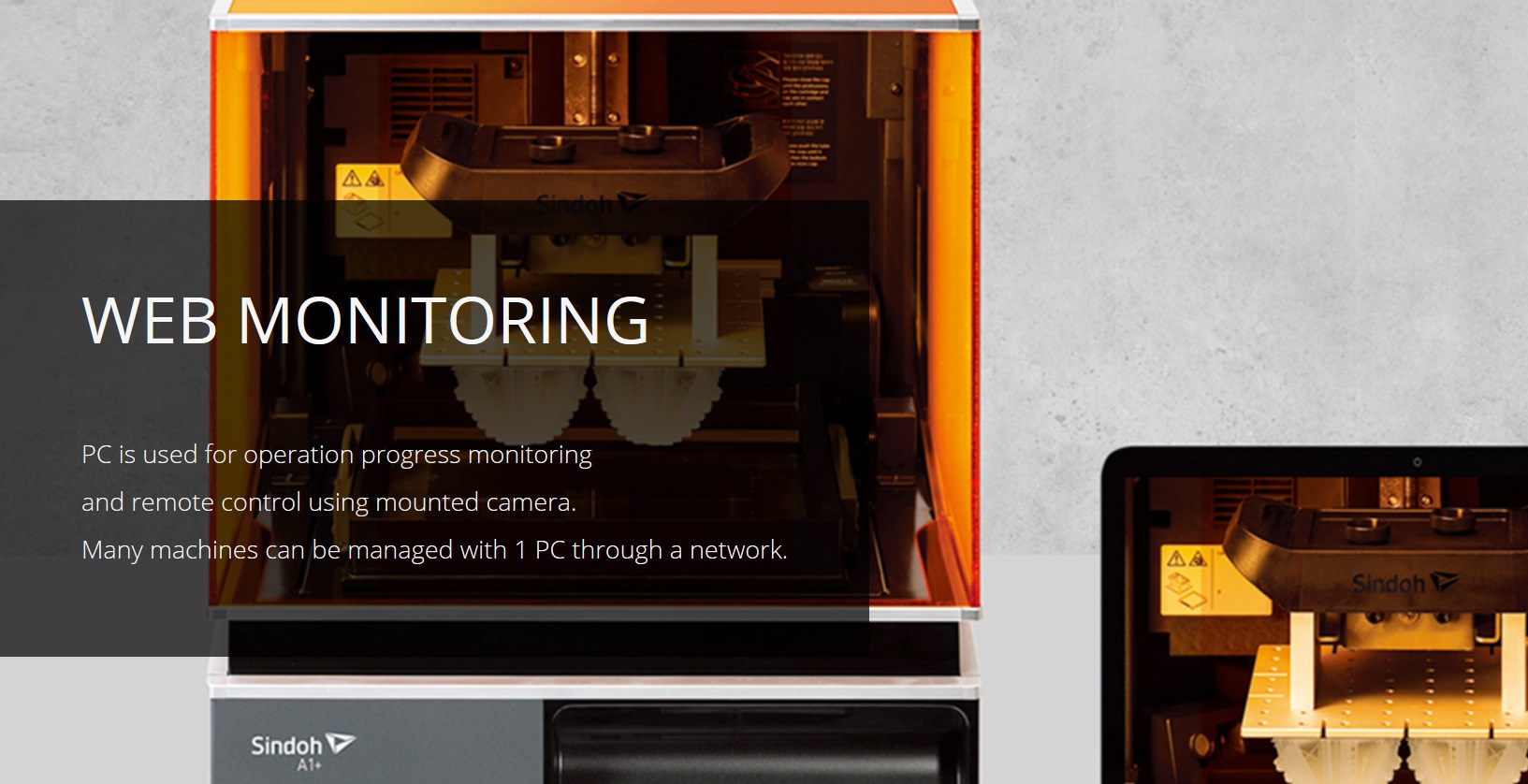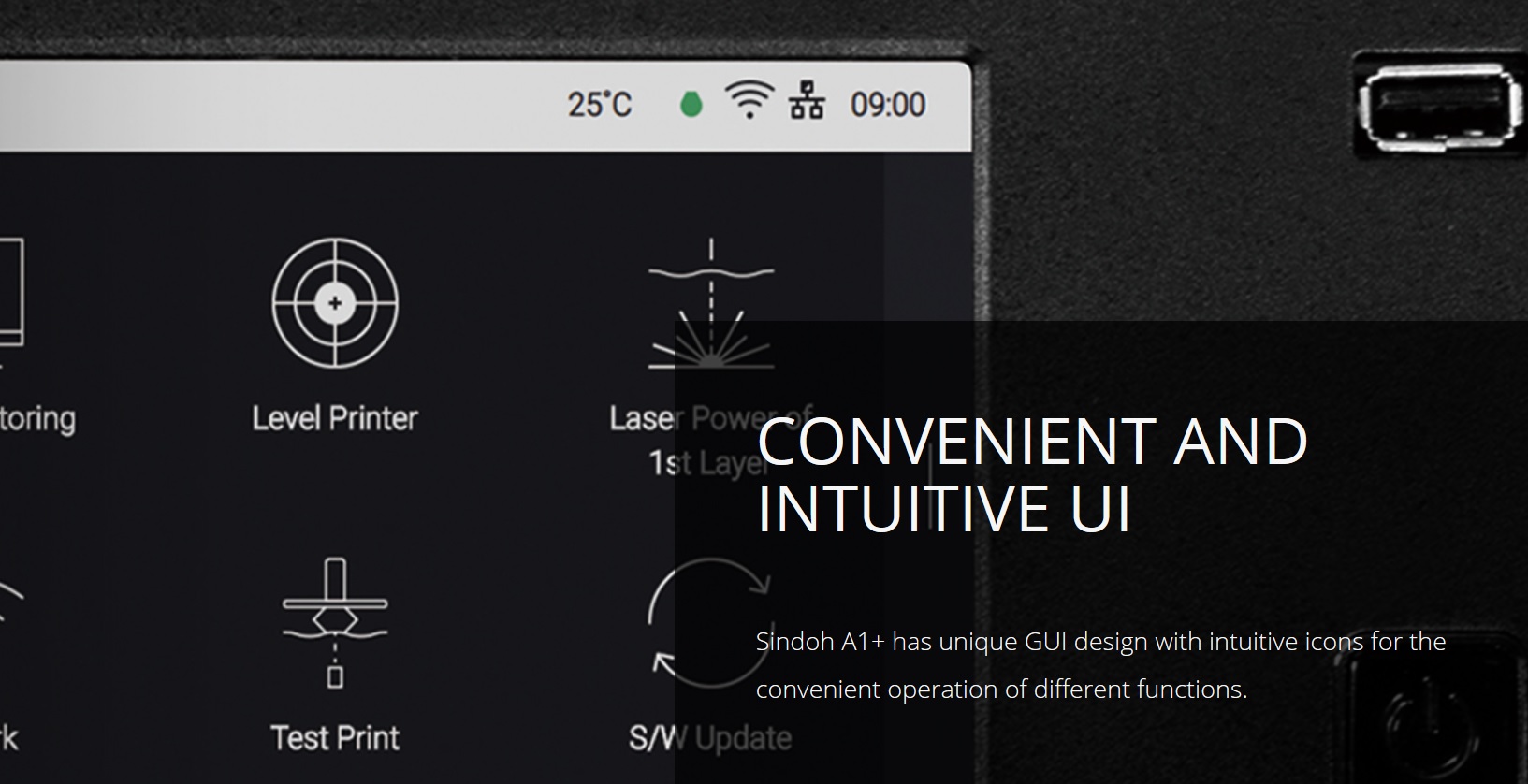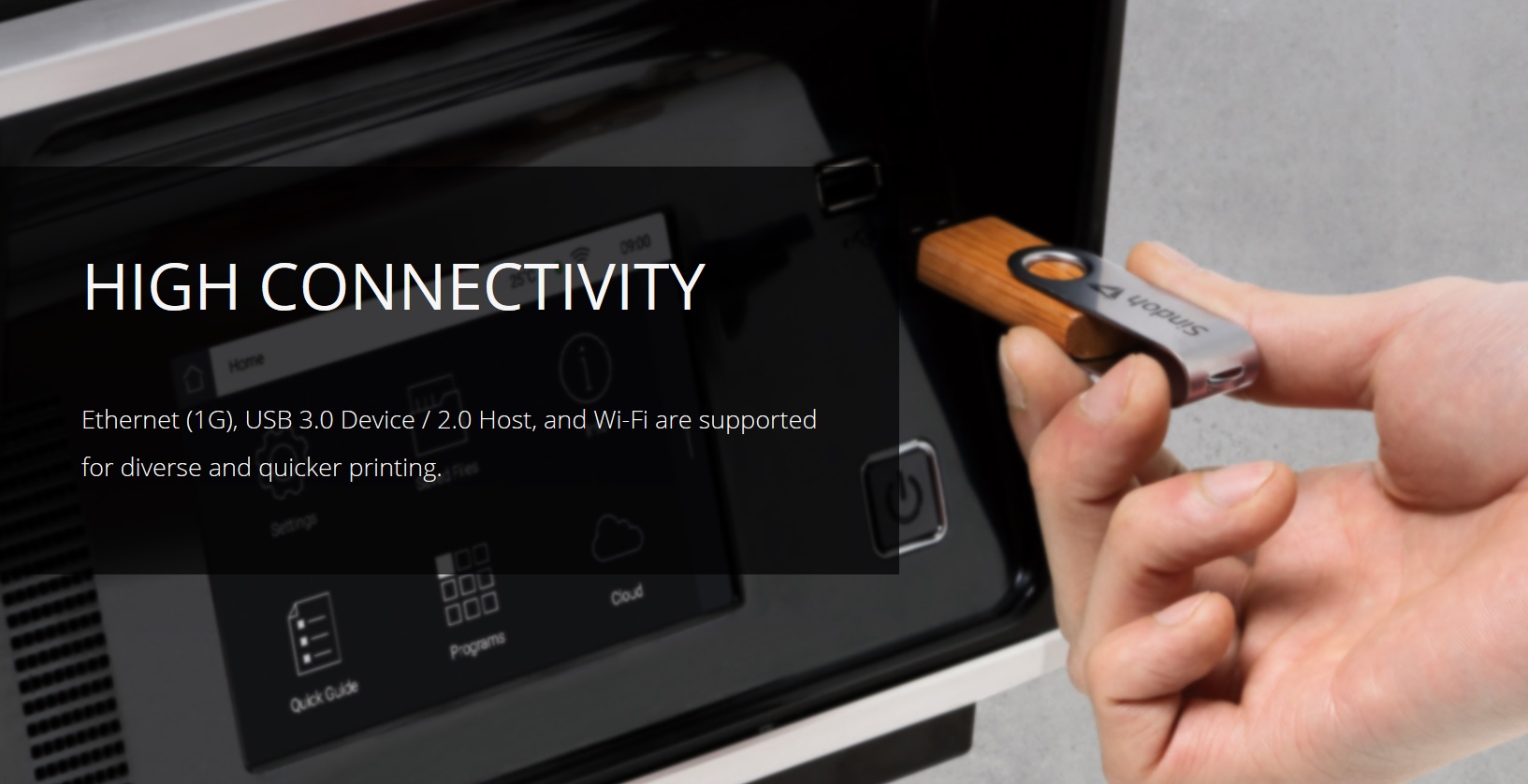 Sindoh A1+ SPECIFICATIONS

 

Print Method

SLA (Stereo Lithography Apparatus)

Print Maximum Build Size

200 x 200 x 180 mm

Layer Thickness

25㎛ ~ 100㎛

Laser Wavelength

405nm

Print Laser Power

450mW Laser

X-Y Resolution

42.3㎛(Normal Quality Mode), 21.2㎛(High Quality Mode)

Resin Types

ABS-like, Dental Model, Open Materials

Resin Supply Method

Auto

Interface

Ethernet (1G), USB 3.0 Device / 2.0 Host, Wi-fi

GUI

5"Full Color Touch Screen

Heater Method

Chamber Heating

Memory (Default)

2 GB

Printer Size (W x D x H)

445 x 500 x 600 mm

Printer Weight

44 kg

Additional Features

Play Back (AI)

Web Monitoring (PC)

Slicer OS

Win10 64 bit

Slicer Memory

Lowest : 8G / Recommend : More than 16G

Slicer Graphic

Open GL 4.0