Full protection steel sheet and tube laser cutter
     Model 

   

                 

SF3015HM/SF4020HM/SF6020HM/SF6025HM/SF8025HM
metal sheet and tube fiber laser cutter
 

Working Area(mm)

3000 * 1500/4000* 2000 / 
6000* 2000/

​

6000* 25

00/

8

000* 2500

Working Area(in)

118*59/157*79/236*79/ 236*98/315*98

X-axis Travel

1500mm/2000mm/2500mm 

Y -axis Travel

 

3000mm/4000mm/6000mm/8000mm

Laser Power

1.5kw/2kw/3kw/4kw/6kw/8kw/12kw/30kw/36kw

Maximum Speed

130m/min

X/Y Axis positioning accuracy

±0.05mm/m

X/Y Axis repeated positioning accuracy

± 0.02m
Full protection steel sheet and tube laser cutter
Full protection steel sheet and tube laser cutter SF3015HM specialize in cutting metal plates&tube, cost-saving. Considering the processing and budget requirements, the pipe cutting length can be selected with 3 or 6 meters , and the software can choose Cyptube and tubepro.
What are the main features of fiber laser cutter?
Plate Welding Bed
High temperature annealing  to reduce internal stress and deformation.
The machine bed use thickened carbon steel plate, it can match graphite anti- burn technology, fully suitable for high power thick plate cutting.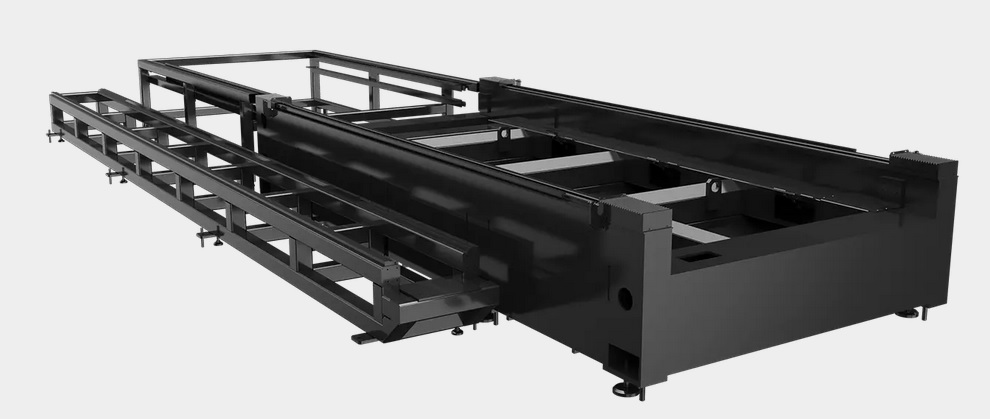 Autofocus Laser Head
Suitable for various focal lengths, the focus will be adjusted automatically during the cutting process, which can achieve the best cutting effect of different thickness of metal
pipe.Laser head actively avoids obstacles,greatly reducing the probability of the laser head hitting the board.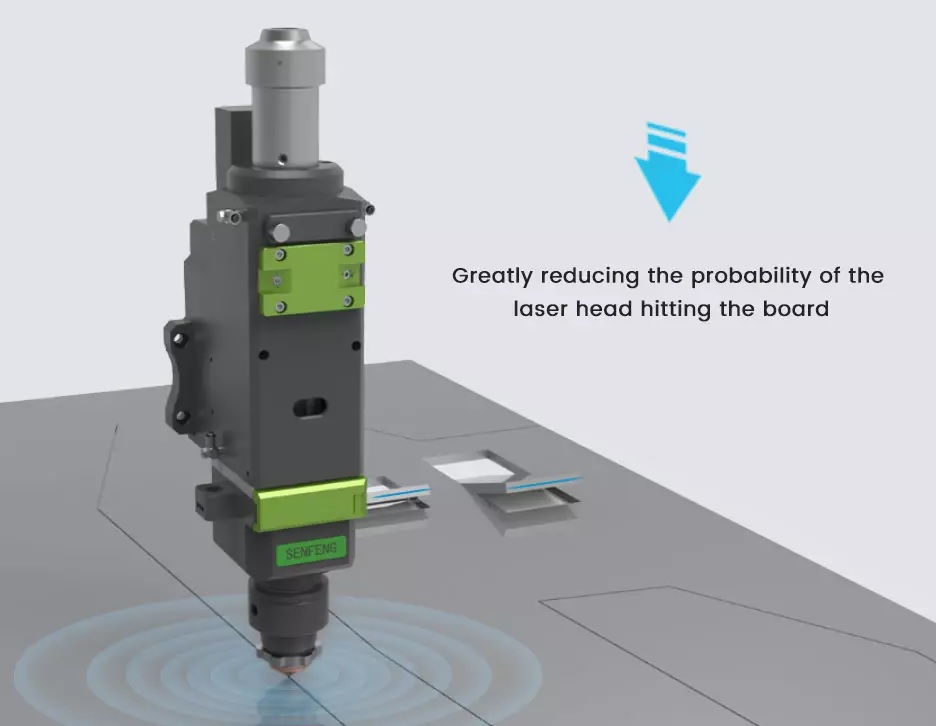 Graphite Anti-burning
The fiber laser machine will be equipped with graphite anti-bruning (≥8000W)and copper plate(Optional) protection,insuring the machine bed and
working table not be our of shape and burned-out.

Pneumatic Chuck Clamping
Flexible and adjustable, improve efficiency. Suitable for various shapes of tube. Optional 3m or 6m tube cutting.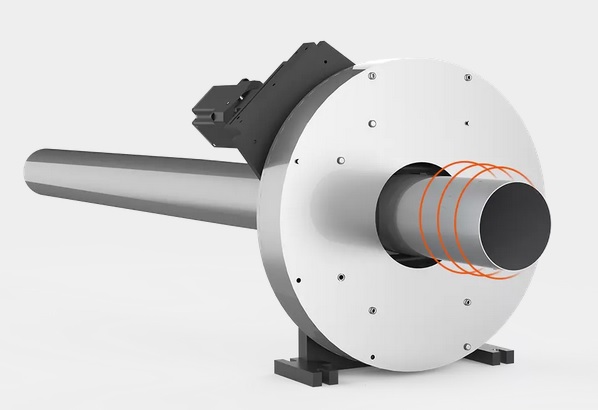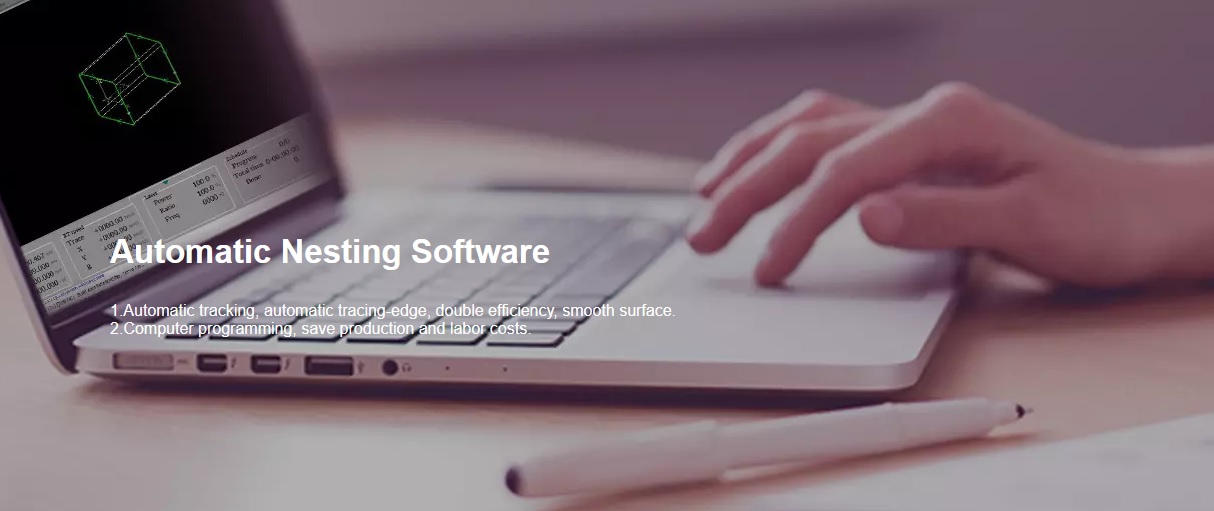 Senfeng technology

Metal laser cutting machine application & capability
Applied industries: rail transit, automobile, machinery, electrical manufacturing, elevator manufacturing, household appliances, kitchen and sanitary ware, advertising, and other machinery manufacturing and processing industries.
Cutting materials: carbon steel, stainless steel, aluminum alloy, brass, copper, galvanized steel, silicon steel plate, electrolytic plate, titanium alloy, manganese alloy.