| | |
| --- | --- |
| Working Area(mm) | |
| Working Area(in) | 118*59 |
| X-axis Travel | 1500mm |
| Y -axis Travel | 3000mm |
| Laser Power | 1KW/1.5KW/2KW/3KW |
| Maximum velocity of movement | 80m/min |
| Maximum acceleration | 0.8G |
| X/Y Axis positioning accuracy | ±0.05mm/m |
| X/Y Axis repeated positioning accuracy | ± 0.02mm |
WHAT MATERIALS AND THICKNESS DO YOU CUT?
Material


 

1000w

1500w

2000w

3000w

Carbon steel(mm)


 

0.4-12

0.4-16

0.4-18

0.4-20

Stainless steel(mm)


 

0.4-5

0.4-6

0.4-8

0.4-12

Brass (mm)


 

0.4-3

0.4-5

0.4-6

0.4-8

Aluminum (mm)


 

0.4-3

0.4-6

0.4-8

0.4-10
CORE ADVANTAGES OF FIBER  LASER METAL SHEET CUTTER
Based on the following characteristics, our metal laser cutter has unique advantages in cutting mild steel. Since launched, it has been widely praised by customers in European and American countries.
Low Air Pressure Alarm System
When the gas is insufficient and the pressure is low, it will automatically alarm
Auto Oil-filling
Keep the supply of new oil.
Simple and flexible, avoid oil cut-off.
Autofocus Laser Head
Flexible focusing, automatic cut various thickness of plates.
Partitioned Smoke Exhaust
Exhaust system has better dust removal effect, reducing environmental pollution to the greatest extent.
Tube welding machine bed. After high temperature annealing treatment, the machine bed can greatly reduce the internal stress and deformation.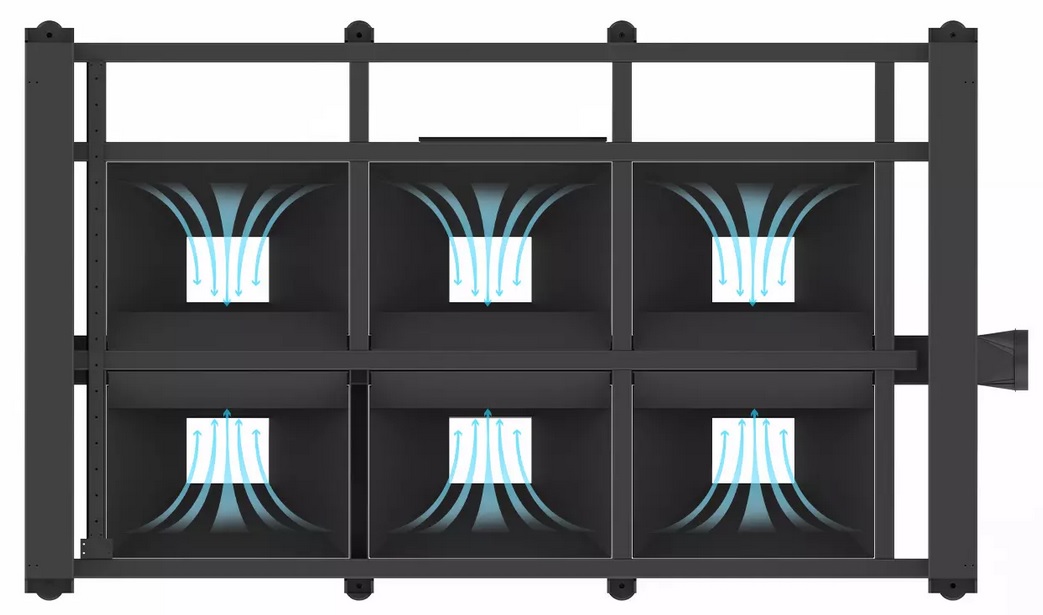 No Need To Dismantle The Machine For Delivery
Save freight cost.
Save installation time. Whole machine fit into a 20-foot container.

Single Working Area, Manual Pull-out Type
Manual pull-out working table is more convenient for loading and unloading. Side sliding door can save shippinig space.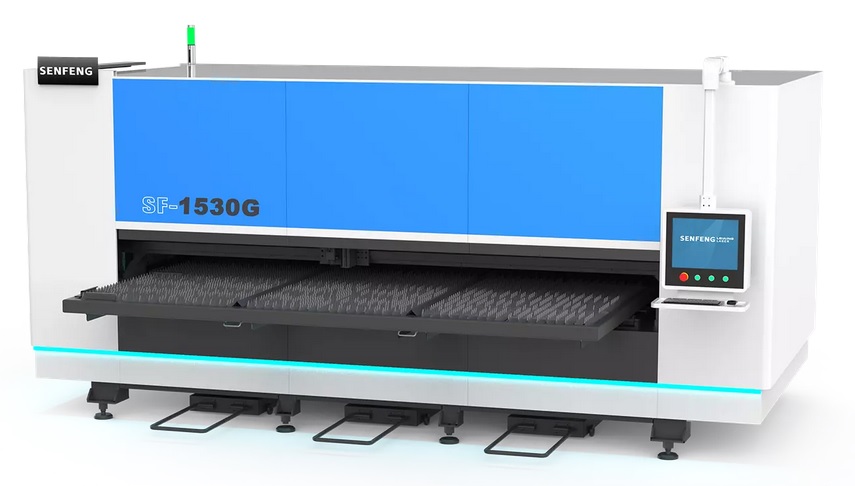 Safe And Environmentally Friendly
Full enlcosed structure can reduce the laser radiation and air pollution.
Application Materials of Fiber Laser Metal Sheet Cutter
SF1530G fiber laser metal sheet cutter is widely used to cut mild steel, stainless steel, aluminum alloy, brass and other steel.

What are industrial applications?
Metal laser cutter SF1530G is widely applied in automobile industry, metal processing industry, furniture industry, advertising industry, lighting industry and other metal cutting industries.