RhinoCAM 2020 MILL – Xpress
SKU
RhinoCAM 2020 MILL – Xpress
RhinoCAM-MILL is one of the five modules offered in the RhinoCAM CAM software suite.   Combining free-form modeling power of Rhino and the legendary machining capabilities of VisualMILL this module offers an easy to use yet powerful milling solution that is ideal for mold, die & tooling, wood working, rapid-prototyping and general machining.  RhinoCAM includes 2-1/2, 3, 4 & 5 axis machining functionality. It comes with hundreds of free post-processors and a post-processor generator to create your own. Priced right for the cost conscious buyer, RhinoCAM-MILL  CAM software delivers outstanding value for your investment.
A modeling and milling package tailored for sign makers, hobbyists, makers and students. Ideal for getting started with CAM programming. Includes 2D & 3D modeling as well as 2 & 3 axis machining methods. Priced attractively for first time buyers and shops with limited budgets.
ART and NEST modules are both included in RhinoCAM-MILL Xpress!
2D & 3D Modeling, Mesh modeling, advanced NURBS based modeling (Needs Rhino)
2 1/2 Axis Milling (Facing, Pocketing, Profiling, Engraving, V-Carving)
3 Axis Milling (Z Level Roughing, Parallel Finishing)
Drilling (Standard, Deep, Peck & Center)
ART Module – Artistic Modeling (Raster to Vector conversion, Pictures to 3D geometry …)
NEST Module – Parts Nesting (Rectangular and True-Shape Nesting)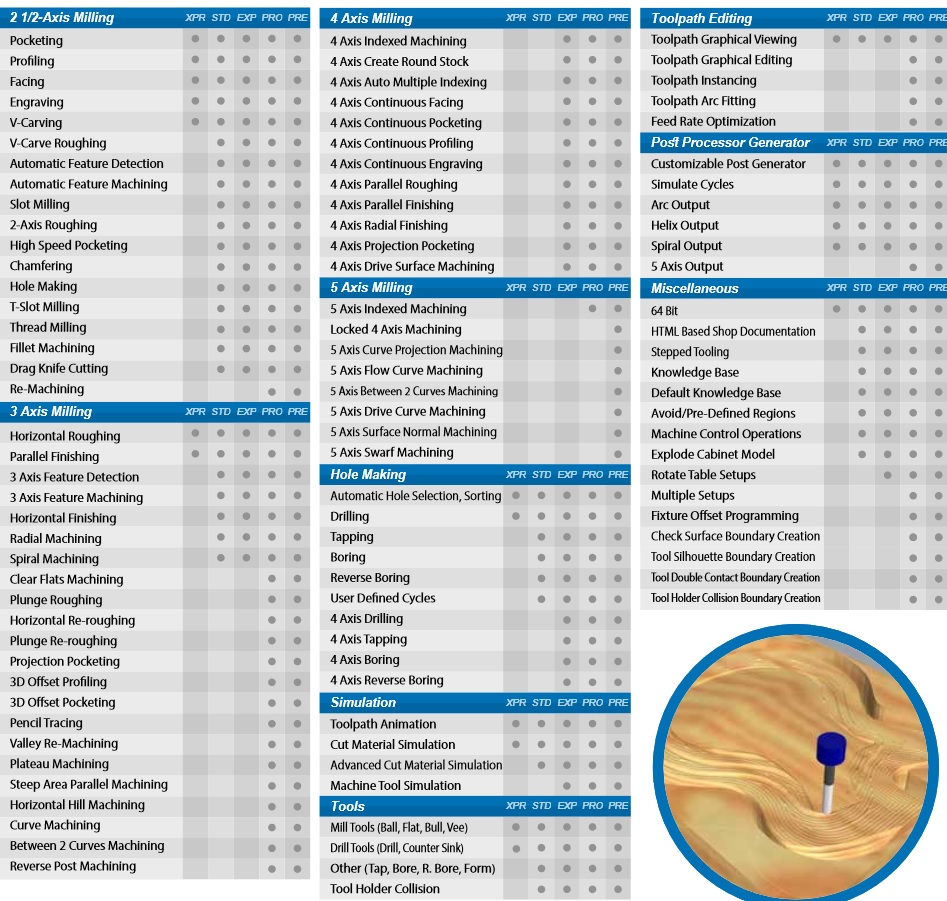 Ota yhteyttä
Ota yhteyttä ja kerro mitä lisätietoja haluat tästä tuotteesta