SKU
RhinoCAM 2020 – Standard
RhinoCAM-MILL is one of the five modules offered in the RhinoCAM CAM software suite.   Combining free-form modeling power of Rhino and the legendary machining capabilities of VisualMILL this module offers an easy to use yet powerful milling solution that is ideal for mold, die & tooling, wood working, rapid-prototyping and general machining.  RhinoCAM includes 2-1/2, 3, 4 & 5 axis machining functionality. It comes with hundreds of free post-processors and a post-processor generator to create your own. Priced right for the cost conscious buyer, RhinoCAM-MILL  CAM software delivers outstanding value for your investment.
A modeling and CAM package tailored for general machinist. This product is ideal for production machining, rapid prototyping where ease of use and powerful toolpath generation methods are of paramount importance.
TURN, ART and NEST modules are included with this configuration of RhinoCAM!
2D & 3D Modeling, Mesh modeling, advanced NURBS based modeling (Needs Rhino)
2 1/2 Axis Milling
3 Axis Milling
Drilling
TURN Module – 2 Axis Turning/Lathe programming module
ART Module – Artistic Modeling (Raster to Vector conversion, Pictures to 3D geometry …)
NEST Module – Parts Nesting (Rectangular and True-Shape Nesting)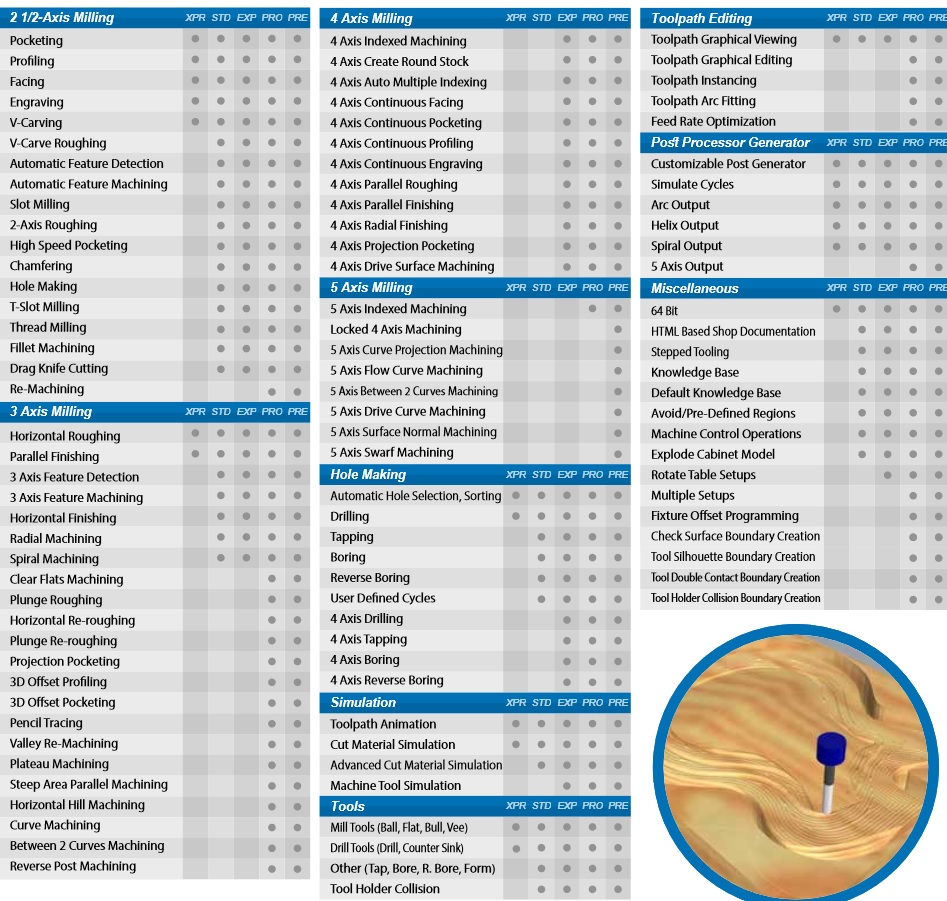 Ota yhteyttä
Ota yhteyttä ja kerro mitä lisätietoja haluat tästä tuotteesta