Type

Tube S

Input Power

110V / 220V, °1Ph / 60Hz

Traverse Speed

0 - 8000mm / min

Pipe Capacity

25 - 120 mm

Height Control

HYD Arc Voltage THC

Travel - Longitudinal

3 m / 6 m 

Maximum Cutting Speed

0 - 8000mm / min (limited bycutting process)

Pipe Rotation Drive

Precision planetary gear box and belt drive

Linear Motion

Precision rack and pinion

Cutting Process

Plasma

Temperature (operating)

40-100°F (1-38°C)

Fume Extraction

Custom quotes available upon request

Language

English, Chinese, Spanish, Russian, French, Japanese,

Czech and Slovenia, etc.
CNC SQUARE & ROUND PIPE PROFILE CUTTING MACHINE
The Tube S by ARCBRO® is an affordable CNC round and square pipe cutting solution that comes in a compact footprint. It can do pipe OD from 30 to 120 mm and pipe length from 2500 to 15.000 mm by plasma. This two-axis CNC pipe cutting machine has a footprint of only 0.6m wide and can rapidly profile aluminum, stainless steel, and mild steel pipes with ease.

User powerful and friendly Italy libellula software allows quick understanding and efficient use of Tube S machines after a short training. NC data file transfer to Tube S from CAD/CAM software available as an option.
Effective cutting size: φ30-120mm, 3000-6000mm long
Two axis
Fangling F2300A system
Libellula tube 2 axis software
HYD PTHC-200DC-PT
Standard three-jaw chuck + three-jaw welding chuck
Panasonic servo motor
Tube-S has a double running speed than other CNC tube cutting machine in the market. Tube-S has 12000mm/min, which means, you will have DOUBLE PRODUCTION CAPACITY than your competitors if you got one Tube-S.
Optimal cutting torch paths calculated by the Tube-S control system ensure extremely accurate weld preparation.
After the experimental measurement, the CUTTING TOLERANCE is less than 0.3 with Panasonic high-quality servo motor, which can meet the tolerance requirements of all complex workpieces.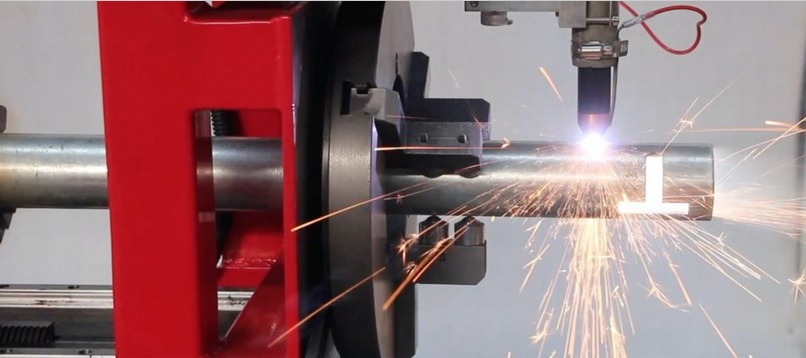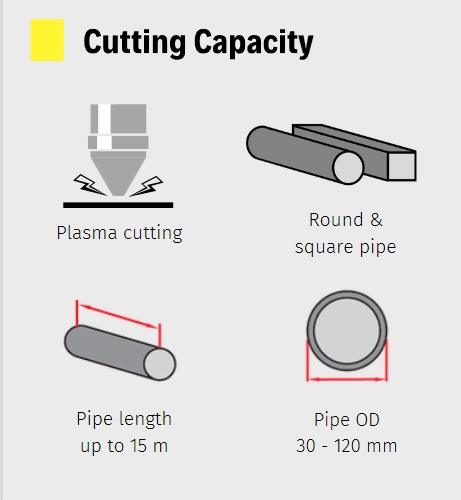 Stable Motion Control & Good, Clean, Safe
Open bed design with TWO CHUCKS equipped with universal balls on a concentric circle. This design achieves the most accurate and stable motion control of the longitudinal and rotary axes.
That means, in your cutting, the pipe vibration is minimized, to guarantee good cutting performance than other CNC tube plasma cutting machines.
Automatic Arc Voltage Height Control adjusts the torch distance during cutting to profile the pipes and compensate for pipes that are out of round.
Tube-S provide you have a Good, Clean, and Safe metal working environment.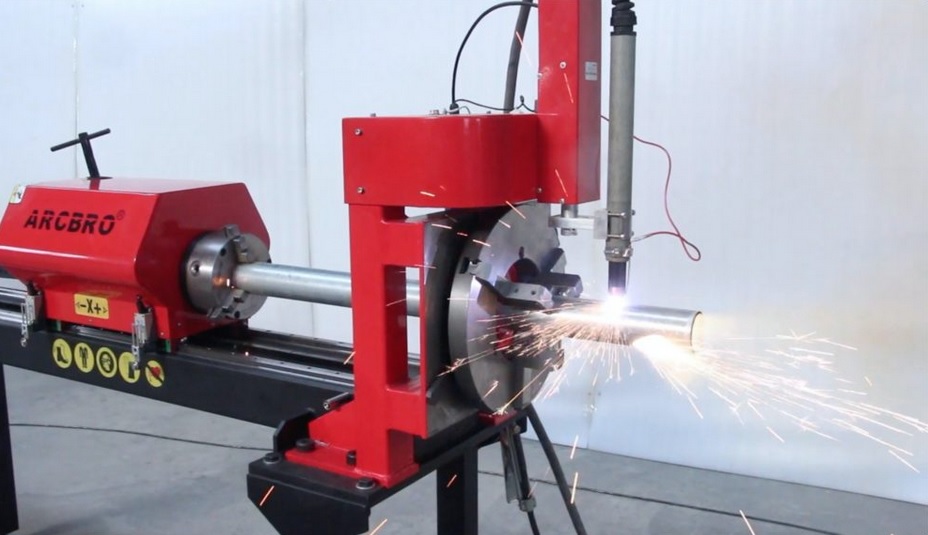 Frindly Pipe Loading And Support System
One button towing movement-Support Yoke:
The support yoke is designed to guide the tubing even if the material stock is not perfectly straight. It can be easily adjusted for different diameter by simply turning it.
Pass-Through Chuck:
Pass through chuck will feed the tubing and also allows for pieces that are longer than the machine to be manufactured by allowing longer tubes to go through the chuck.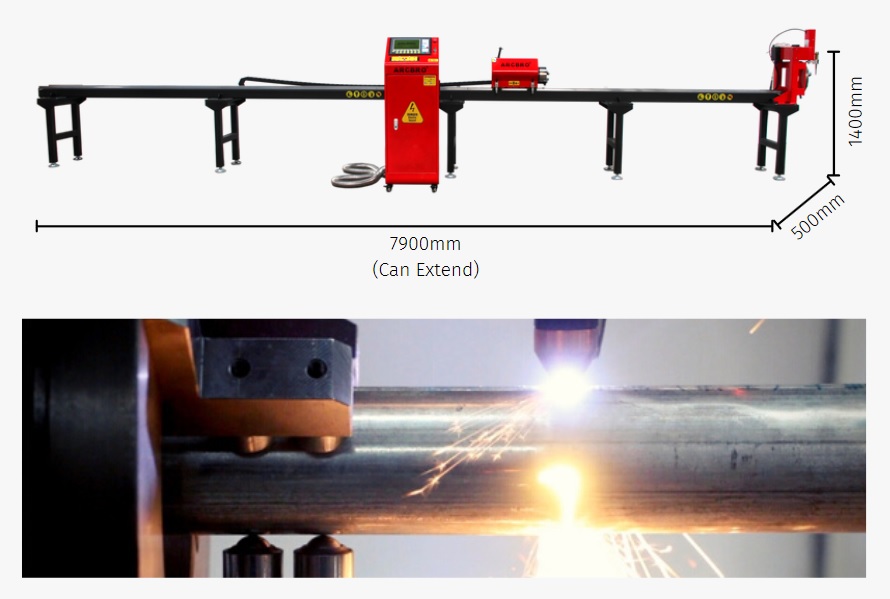 Ota yhteyttä
Ota yhteyttä ja kerro mitä lisätietoja haluat tästä tuotteesta