Erittäin suuri metallilaserleikkuri LASERit fiber XL erittäin suurella työpöydällä. Työalue voi olla 20000 mm*4000 mm. Sitä käytetään erityisesti metallilevyjen leikkaamiseen.
Malli: LASERit fiber XL ohutlevylaserleikkaukone
Työstöala (mm): 12000 * 3000 / 20000* 4000
X - liike: 3000mm/4000mm
Y - liike: 12000mm/20000mm
Z - liike: 220mm
Laserteho: 1.5kw-12kw
Suurin teho: 60m/min
X/Y akseleiden paikoitustarkkuus: ±0.05mm/m
X/Y akseleiden toistotarkkuus: ± 0.02mm
Features of the Metal sheet Laser Cutting Machine
Honeycomb carbon structure, stable performance, no distortion for 20 years.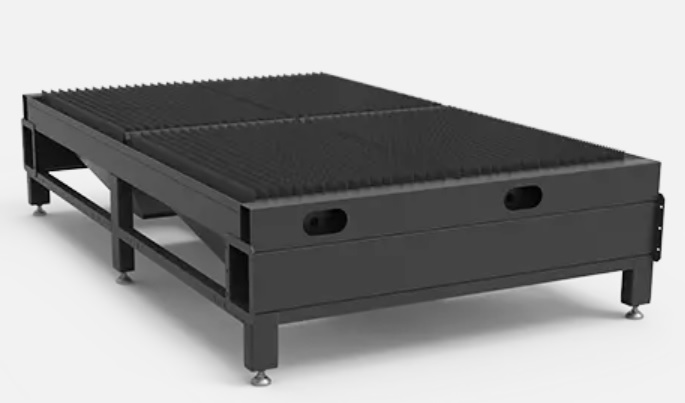 LASERit fiber XL optical fiber laser cutting machine imported in original,ANCAmotion high speed CNC system.

Application & capability of metal sheet laser cutter
Widely used in cutting carbon steel, stainless steel, aluminum alloy, brass, copper, galvanized steel, silicon steel plate, electrolytic plate, titanium alloy, manganese alloy.
Mainly used in rail transit, automobile, agricultural and forestry machinery, electrical manufacturing, elevator manufacturing, grain machinery, petroleum machinery, kitchen Sanitary ware, decorative advertising, laser processing services and other machinery
Cutting range: 0.4-50mm carbon steel, 0.4-50mm stainless steel, 0.4-50mm aluminum alloy, 0.4-20mm brass.