ELEGOO Neptune 3 Pro, Plus ja Max
SKU
ELEGOO Neptune 3 Pro, Plus ja Max
ELEGOO Neptune 3 Pro 225x225x280mm, ELEGOO Neptune 3 Plus 320x320x400mm ja ELEGOO Neptune 3 Max 420x420x500mm
ELEGOON Neptune 3 sarjan 3D-tulostimet ovat tehokkaita FDM-tulostimia joilla voi tulostaa markkinoiden yleisimmät tulostusformaatit. Tulostimet on moderneja ja helppoja käyttää.
Tehokkaita ja hiljaisia. 
X/Y/Z/E -akselit kulkevat hiljaa 32-bittisen STM-emolevyn ansiosta.
Tarkat liikkeet, erittäin hyvä tulostuslaatu ja tulostustarkkuus.
Kaksiosainen suulakepuristin
Suora kaksiosainen suulakepuristin takaa vahvemman puristussuhteen ja -voiman tarkkoihin tulosteisiin.
Titaaniseoksesta valmistettu putki on integroitu suuttimeen estämään tukkeutumista.
Korkean lämpötilan lämpöalusta.
Magneettisella PEI-alustalla on hyvä tarttuvuus ja korkea lämmönkestävyys. Korkeaa lämpötilaa vaativien muovien tulostaminen on mahdollista koska alusta lämpenee nopeasti jopa 100 C asteeseen.
Tuloste irtoaa helposti alustan jäähtyessä.
Automaattinen alustan tasaus
Huipputarkkuuden anturin avulla lämmitysalustan eri kohtien painetaso tasoittuu automaattisesti.
Energiaa säästävä jäähdytystuuletin
Kun tulostus on valmis suutintuulettimet sammuvat automaattisesti virran säästämiseksi, melun minimoimiseksi ja tuulettimien käyttöiän pidentämiseksi.
Mallin esikatselutoiminto
Voi esikatsella tulostusmalliasi ja nähdä, miltä se näyttää tulostettuna. Voit myös seurata tulostuksen edistymistä.
LED-valo
ELEGOO Neptune 3 3D-tulostimiin saa päälle LED-valon.
Tulostimien anturit säästävät materiaalia ja estävät tulosteen vääristymät
Anturi tunnistaa filamentin loppumisen ja keskeyttää tulostusprosessin. Tulostus jatkuu kun uusi filamentti on asennettu.
Mikäli filamentti katkeaa anturi keskeyttää tulostuksen ja tulostus voi jatkua sen korjauksen jälkeen.
Anturi keskeyttää tulostuksen myös sähkökatkosten ajaksi.
Hyvä yhteensopivuus filamenttien kanssa
Neptune 3 Pro on yhteensopiva PLA:n, TPU:n, ABS:n ja muiden yleisten tulostusmateriaalien kanssa.
Heti käyttövalmis
Main Features:
[Overview of Neptune 3 Max] 420*420*500mm printing size can meet the needs of most users. With an STM32 motherboard, all axes of ELEGOO Neptune 3 Pro are driven by silent stepper motors for quieter and more precise movement during printing, which reduces the noise as low as 47-48dB. The easy-to-setup printer comes with the main components pre-assembled, as well as a complete tool kit for quick installation.
[Dual-Gear Direct Extruder] The new dual-gear direct drive extruder is made of SUS303 high-quality stainless steel with a 3:1 reduction ratio and stronger extrusion force for smoother filament feeding and more stable & accurate printing, which greatly reduces nozzle clogging and under-extrusion issues, printing effect is better than Bowden extruder. Compatible with multiple filaments such as PLA, TPU, PETG, and ABS.
[Nozzle Kit for Better Printing Effect] The nozzle kit contains a TC4 titanium alloy throat pipe, an aluminum alloy flat heat sink structure, and a brass nozzle. The widened aluminum heat sink paired with the front close-fitting efficient cooling fan for a better heat dissipation effect and lower the temperature of the throat pipe, thereby reducing the possibility of nozzle clogging. Fans on both sides of the print head ensure omnidirectional and rapid cooling of printed layers to improve the model details and overhang printing effect.
[Smarter Printing Experience] Auto mesh bed leveling adopts a non-contact high precision sensor to automatically scan 36 (6x6) points of the hotbed and collect data in real-time, and then adjust the Z-axis height to compensate for any irregularities and unevenness of the printing platform. (Only applicable to metal printing platforms) Intelligent fan control: after printing, all fans will automatically stop working below 50℃ to extend fan lifespan, reduce noise, and save power. Smart resume printing: the printer will auto-pause when the filament runs out or breaks, and you can resume printing after a power outage.
[More Stable Printing] The Z-axis with dual synchronized lead screws and dual-motor drive for more stable movement of the print head and higher printing accuracy, avoiding the printing deviation driven by a single Z-axis lead screw motor. The 4-wheel V-guide rail pulley is made of POM with more stable movement, low noise, wear resistance, and longer service life.
[Ease of Use] PEI magnetic platform with a special coating and spring steel sheet for good adhesion and anti-warping, so that prints can be easily released or popped off by bending the print steel sheet. The 4.3-inch removable capacitive touch screen can be operated by hand-held or fixed on the base. Built-in print model preview function to preview the model image before printing and observe the printing progress. The 250W high-power hotbed can quickly heat up to 100ºC and start printing. The integrated LED light bar on the gantry can be operated by pressing the buttons on the screen to conveniently observe the model printing in a poor light environment.
Technical Specifications:
Product model: Neptune 3 Pro
Frame material: CNC machined aluminium extrusion
Modeling technology: FDM(Fused Deposition Modeling)
Rated voltage: 115/230V 50/60Hz
Forming size: 420X420X500(mm³)
Platform size: mm
Equipment dimensions:475*445*515mm
MAX. nozzle temperature: 260° Celsius
MAX. hotbed temperature: 100° Celsius
File transfer: TF Card offline printing, online printing
File format: .stl, .obj, .amf
Filament compatibility: PLA, ABS, TPU, PETG, Wood, Marble, etc
UI Lanague: English, French, German, Russian, Italian, Spanish, Japanese, Chinese
Resume printing: Yes
Filament detection: Yes
Net weight: 8.1KG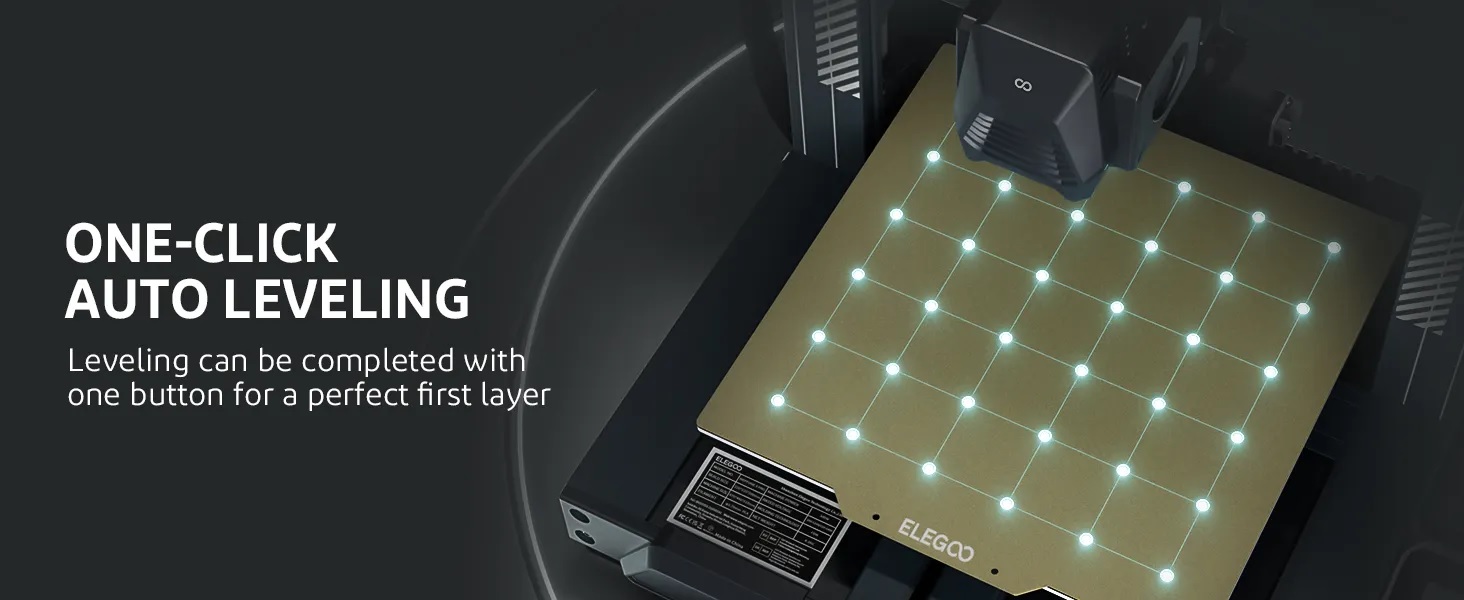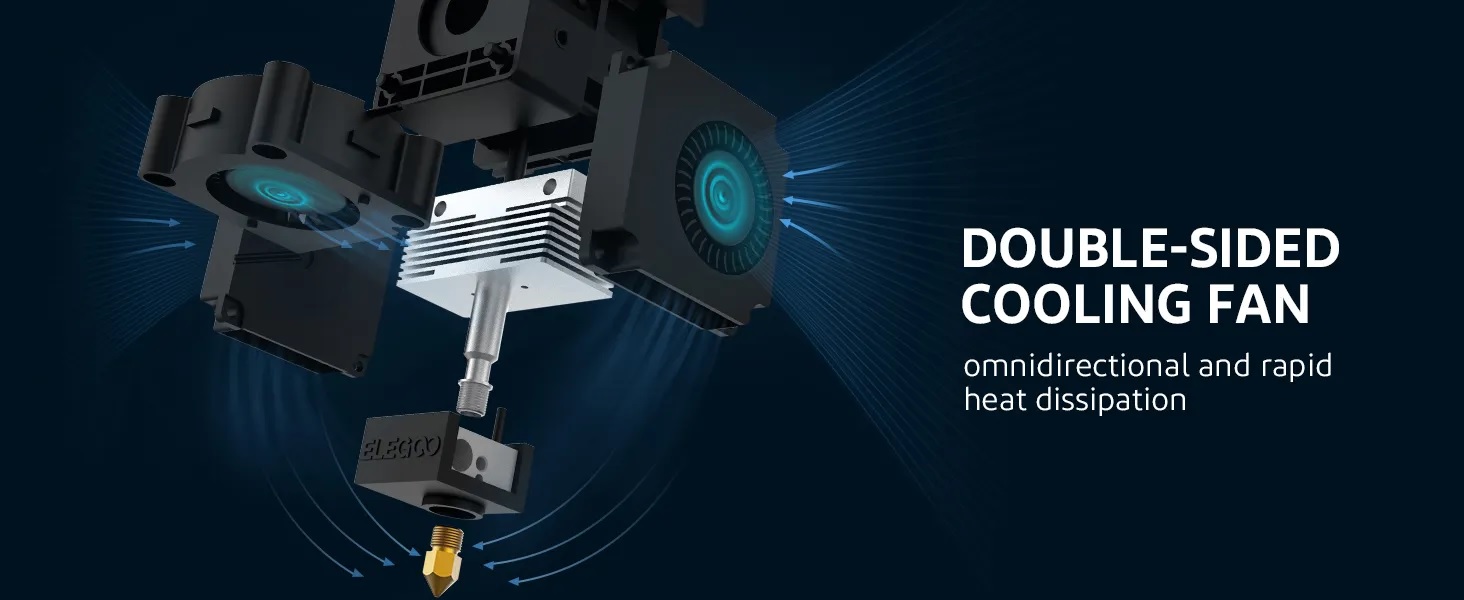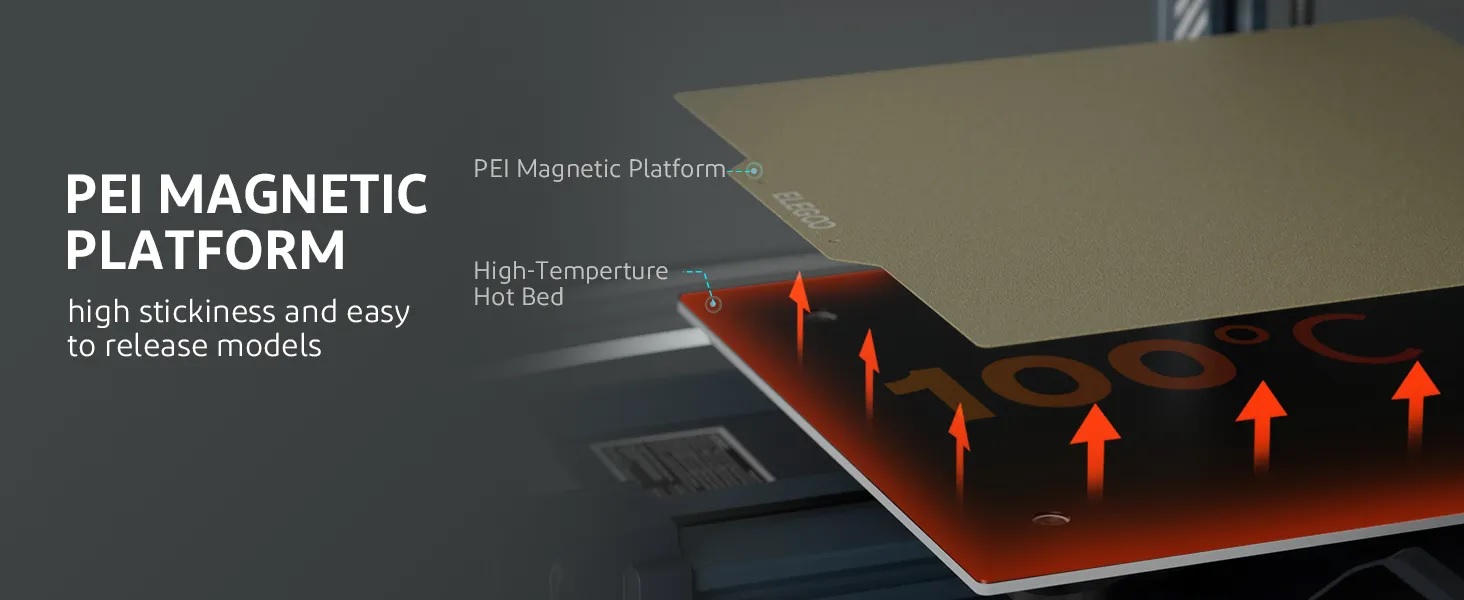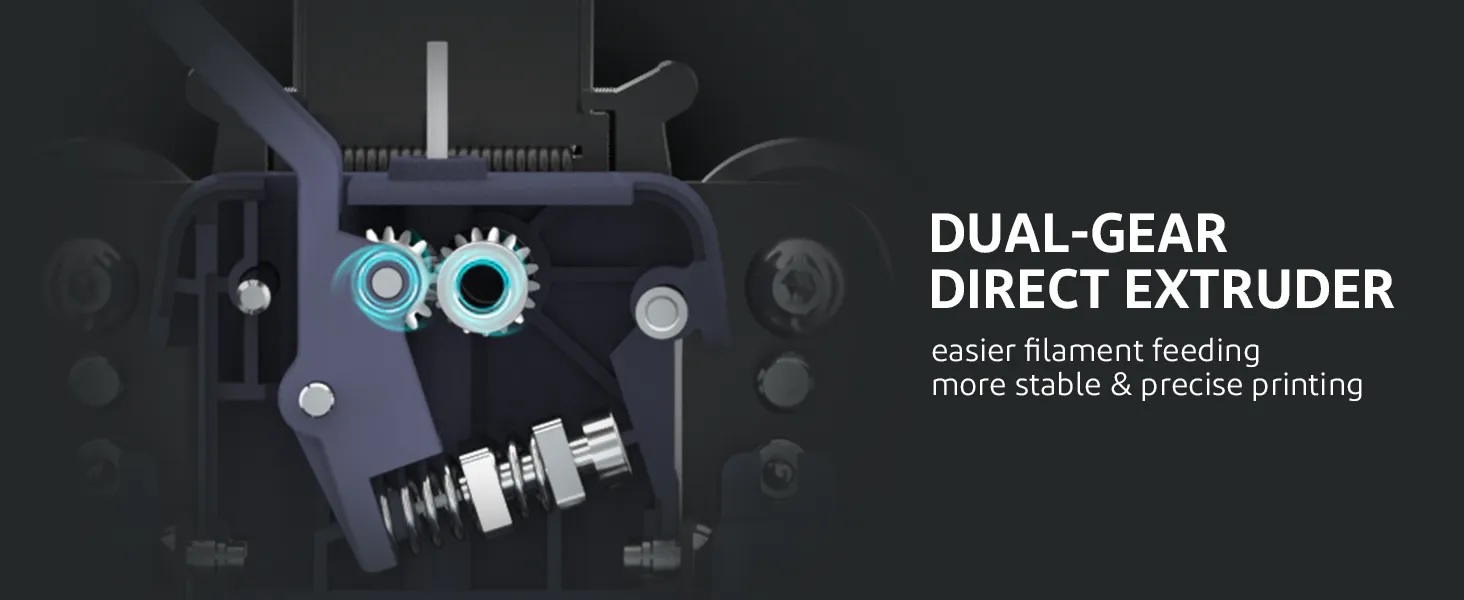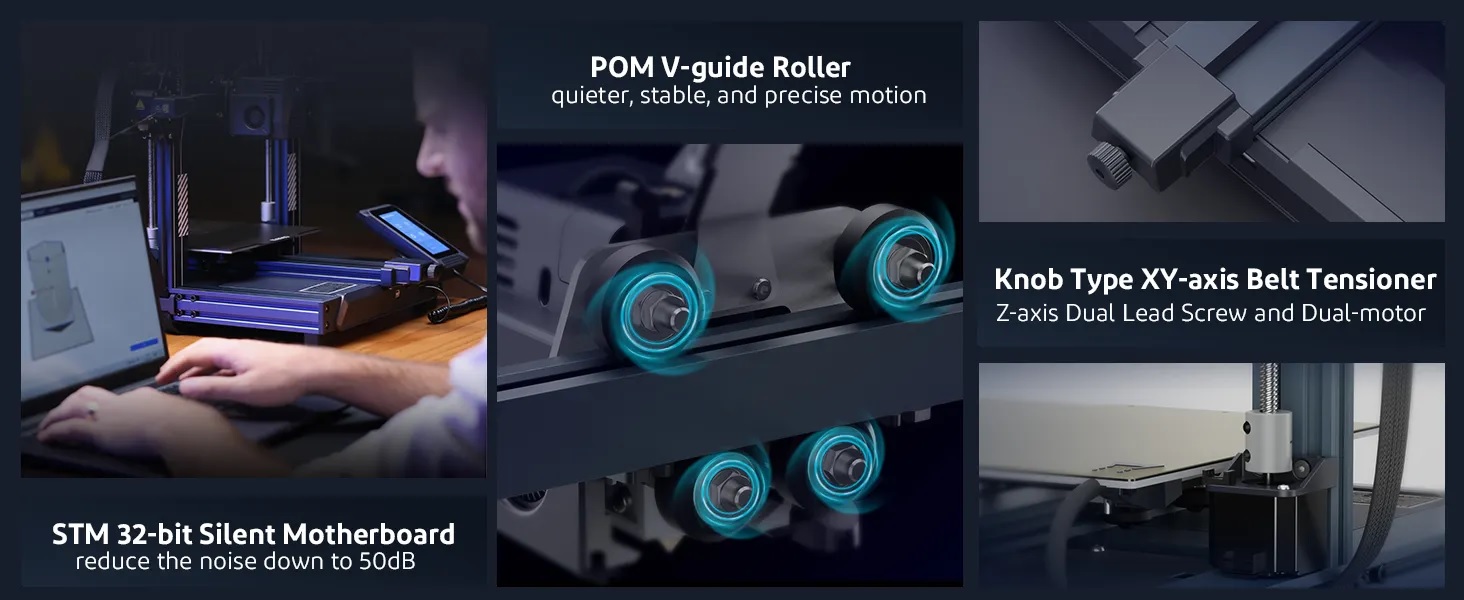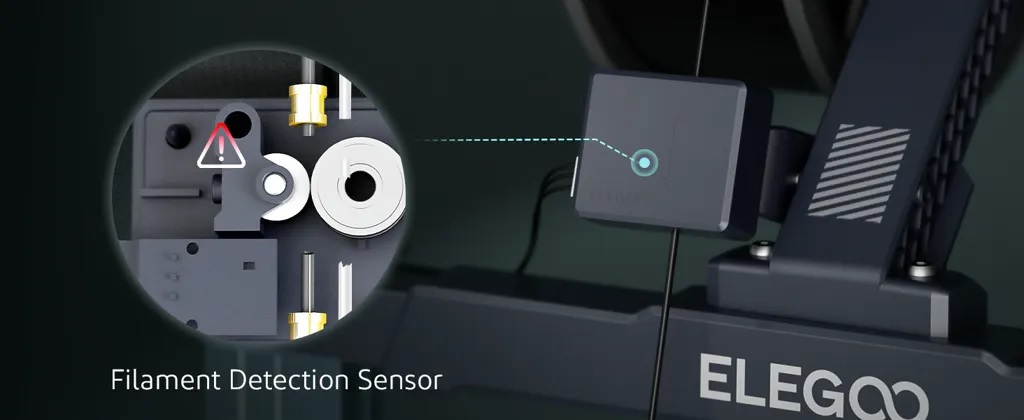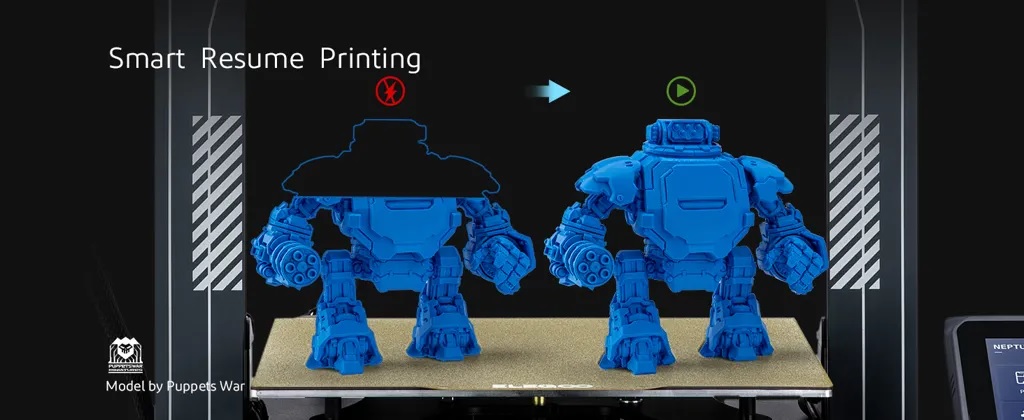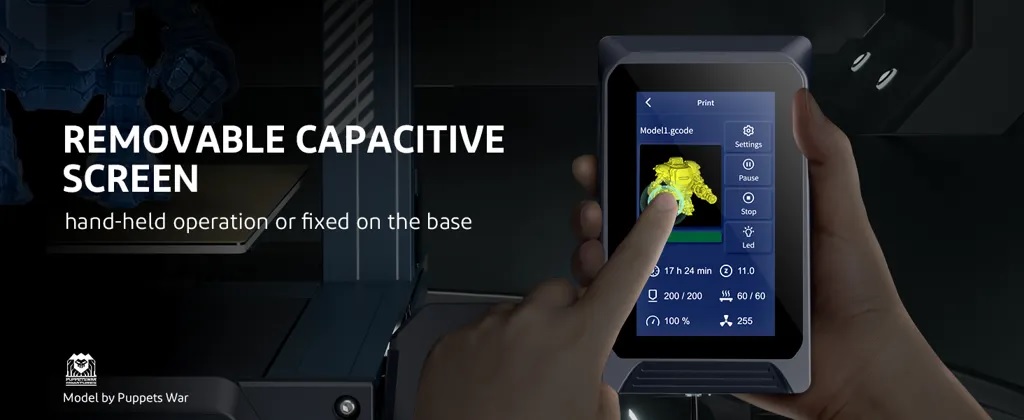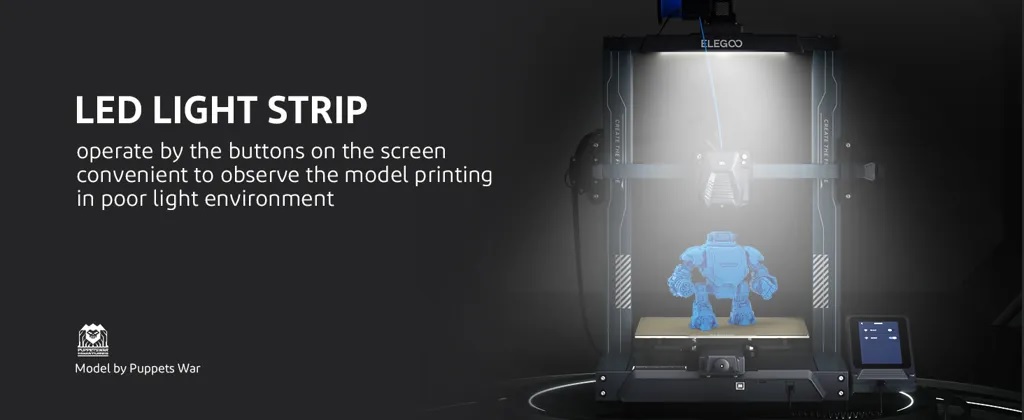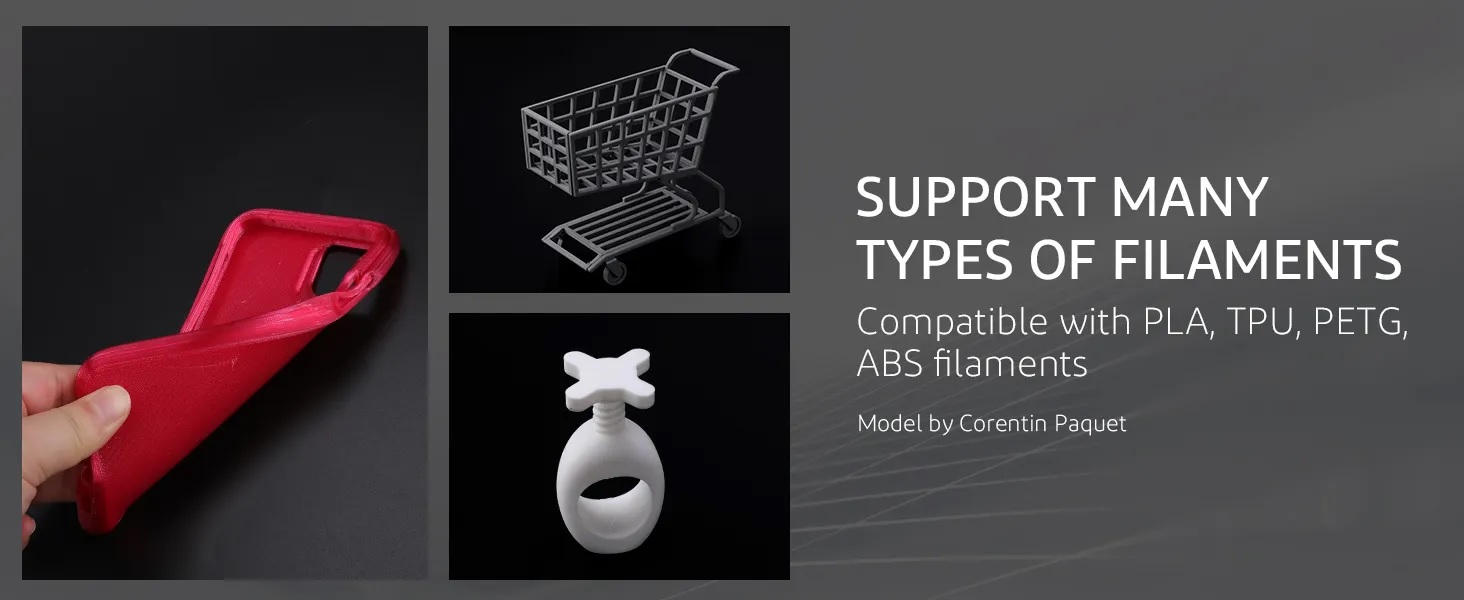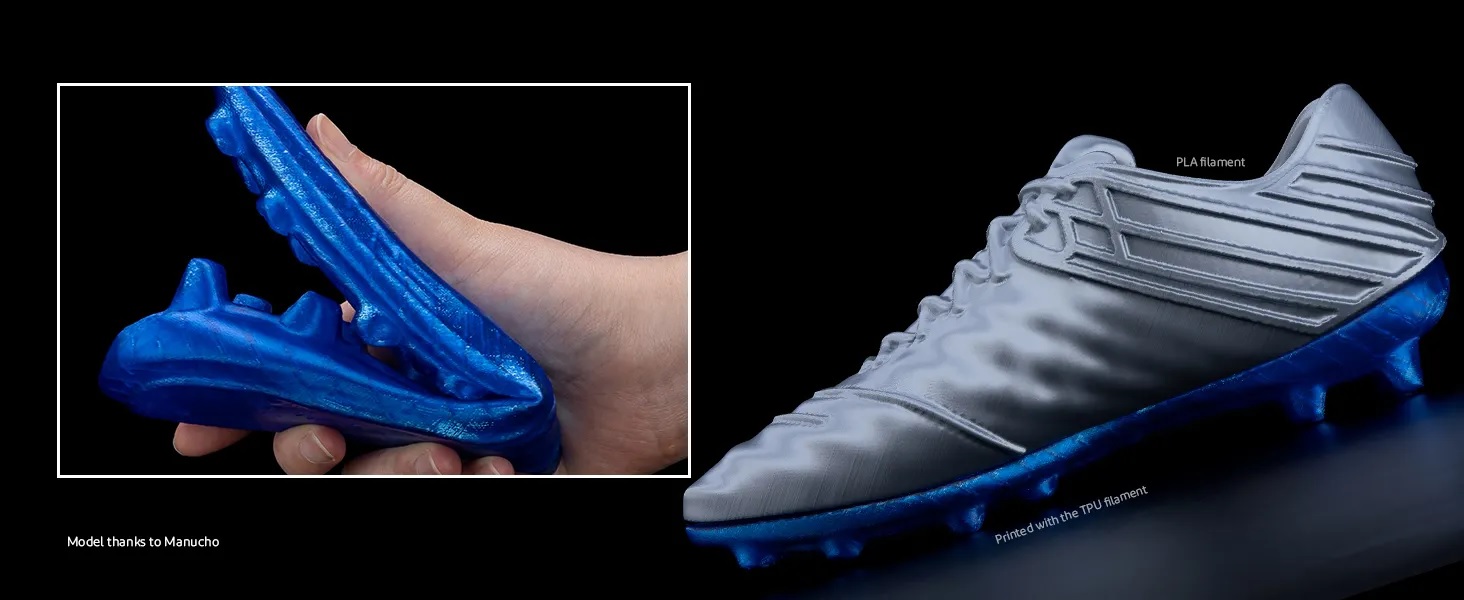 Whats´s in the box?

Ota yhteyttä
Ota yhteyttä ja kerro mitä lisätietoja haluat tästä tuotteesta